Step in a Pair of Our
Snappy and Snuggly Slippers
Save your feet from any pain from uncomfortable heels or barefoot walking on the streets. Nena Couture offers an original line of Nena AMSlippers any person can wear anytime of the day. Also, as a bonus, our Nena AMSlippers come with a foldable tote bag you can put your shoes into. Additionally, you can place your small valuables inside the tote bag's pocket.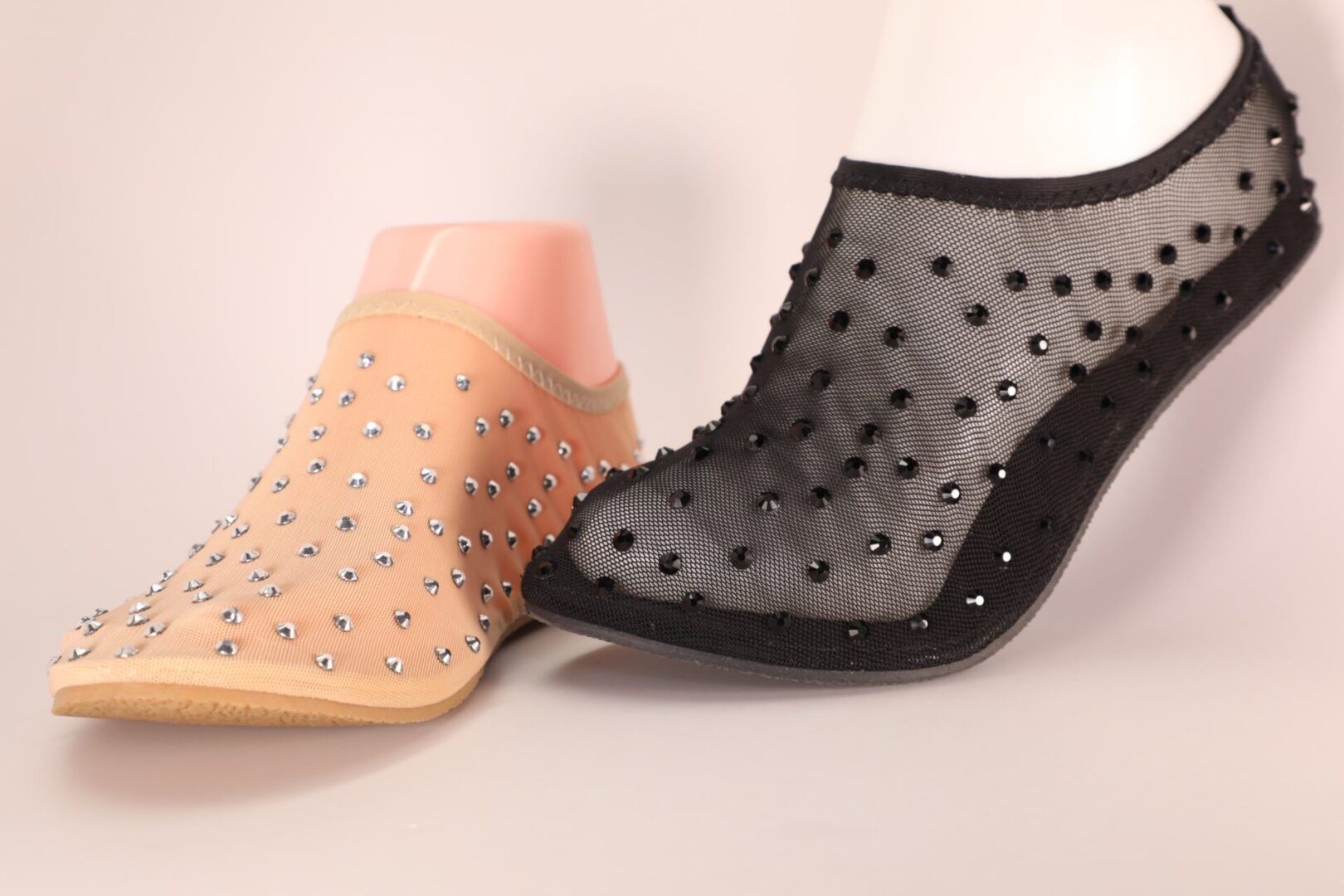 We believe every woman should be able to show off her unique, glamorous side.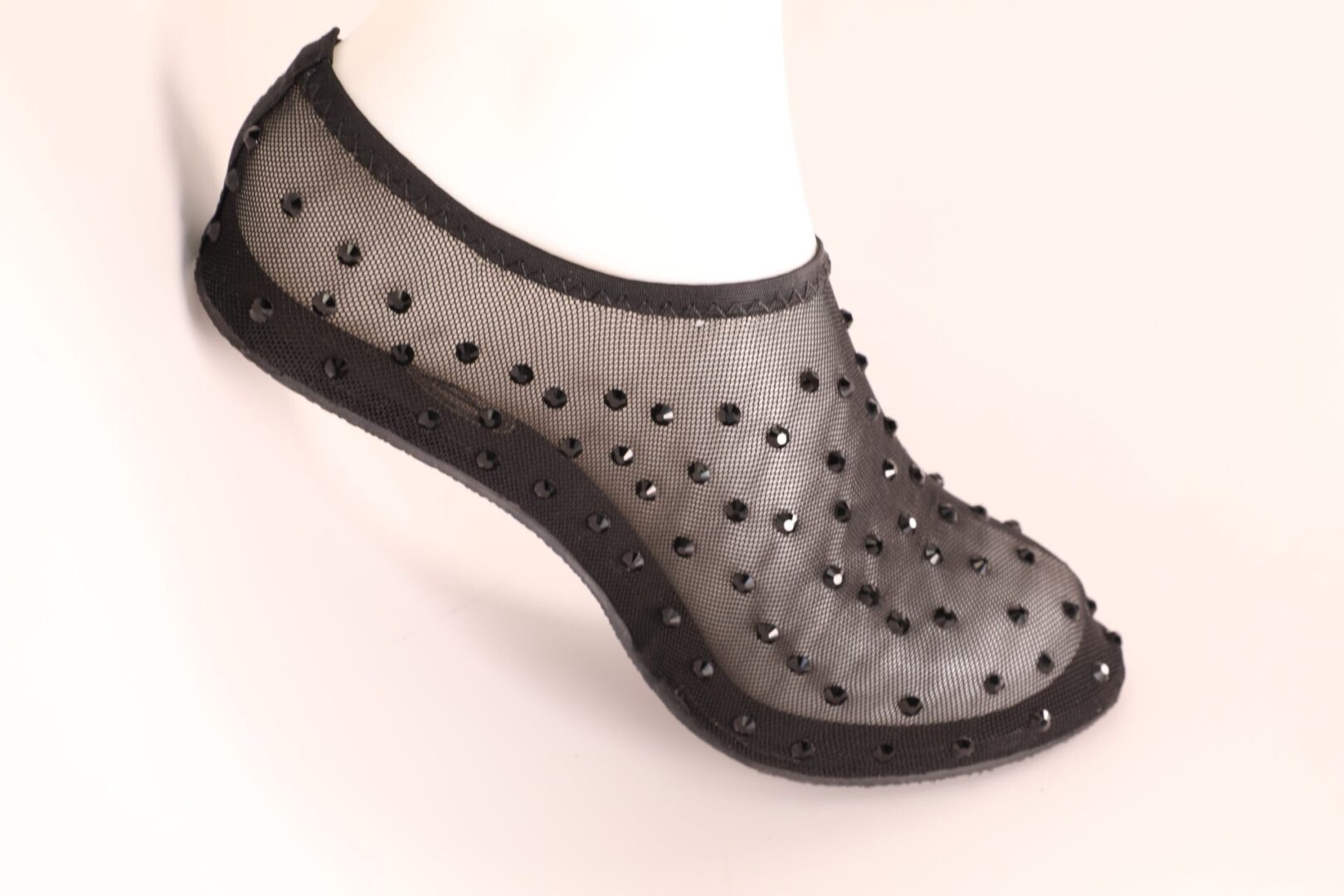 Feel Easy and Breezy
With Our Wear-Ins
Dance all you want and enjoy long leisure strolls knowing you'll change into cozy slippers on the way home. Our classy variations of slip-ons fit any setup whether it's indoor or outdoor. Select from more than 10 different roll up styles including ankle-length, knee-high, mid-calf, and thigh-high. Choose from either rubber or leather sole. (Please note that all of our slippers have rubber soles on the bottom. The difference is that the leather sole is a layer of leather placed over the rubber inner sole.)
Never Be Barefoot:
A Fashion Story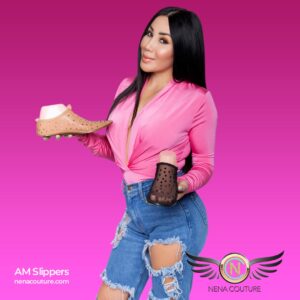 The idea of after-party slippers came to light after Julia Valentin Estrada, the designer and founder of our couture line went on a Las Vegas trip. After long hours of walking in heels around the casino, she experienced the worst pain and felt like removing her shoes.